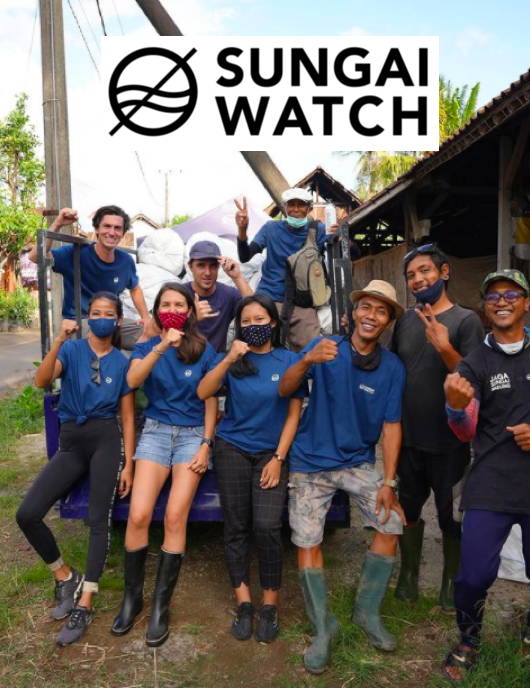 Ocean health has been a major topic in the conservation discussion and international spotlight for the last 20 years, and we are thankful for this attention to the ocean we love so much. Less attention has been attributed to the health of rivers and the waterways that connect the land to the ocean. Sungai Watch has been spearheading this movement since the start of the pandemic in Bali, and we couldn't be more proud of our friends and excited about what they are doing. We said - "we are here to help"!
Fun Fact;
Make A Change World was started in 2009 - the same year as Indosole.
Sungai Watch was started by the three siblings behind Make A Change World - Kelly, Gary, and Sam Bencheghib - a dynamic trio of change makers both individually and collectively.

So how does Sungai Watch work and what do they do?
The simple answer is hours and hours of hard work whether it be cleanups or installing their now signature "Trash Barriers" in over 100 rivers and waterways in Bali. In Sungai Watch's own words: "​​Sungai Watch is a community river cleanup organization that has the mission to protect our waterways, starting in Indonesia. At Sungai Watch we believe that simple Trash Barriers can serve as a way to stop the leakage of plastic pollution into our ocean. Rivers are the perfect connection point between life on land and the ocean."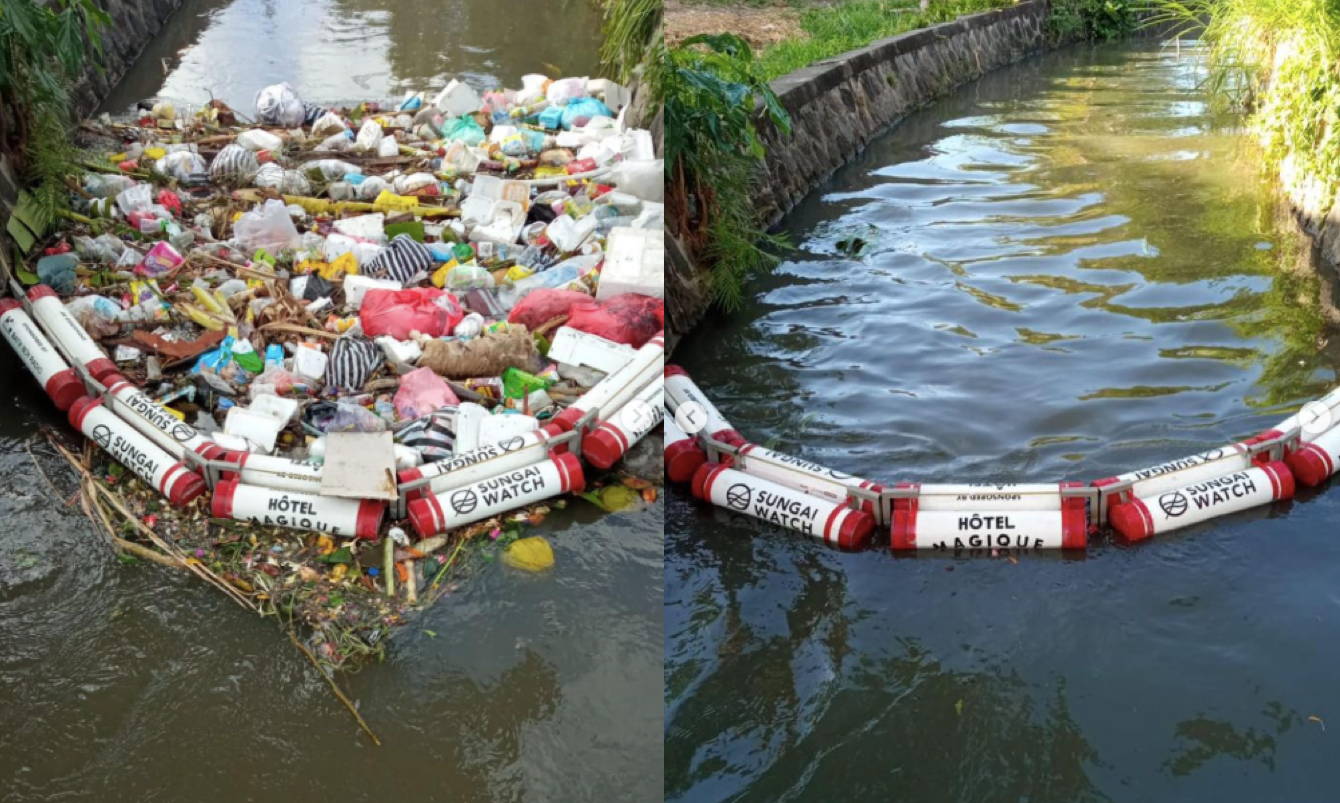 "Jaga Sungai Kita!" (Take Care of Our Rivers)
Over 300,000 kg of trash collected to date
Sungai Watch recovers 1000 kg (1 ton) of trash everyday from waterways in Bali that otherwise would reach and leak into the ocean.
Installed Trash Barriers in over 100 rivers and waterways in Bali
Next goal is to move into Java with the goal of 1000 trash Barriers installed
So what happens to the waste that is collected?
This is where it gets really interesting. Sungai Watch has a sorting center where all waste collected gets separated into organic and non-organic. The organic waste gets processed into compost, charcoal chips, and mulch. The non-organic waste gets separated into glass, metal, plastics, foams and...wait for it...flip flops! Yes Flip Flops comprise 5-8% of the waste Sungai Watch collects. The team has invested into cleaning and grinding machines which can process and break down this non-organic waste into secondary resources that can then be made into new products.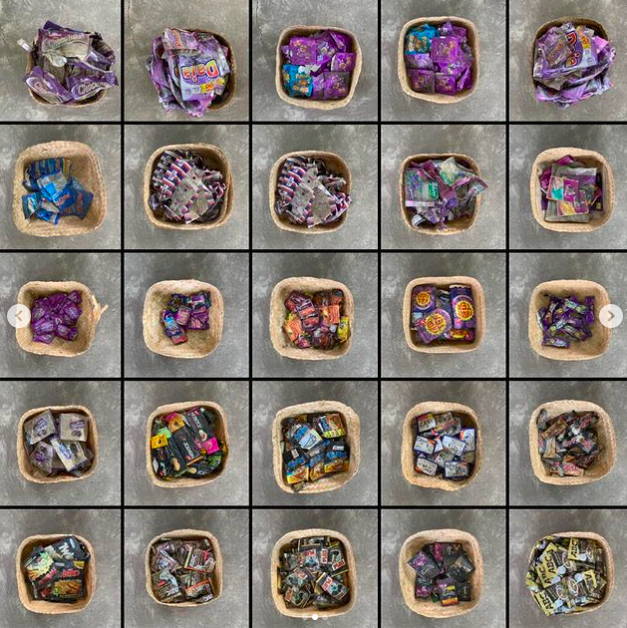 You can learn more about the waste management at Sungai Watch and download the "The River Plastic Report 001"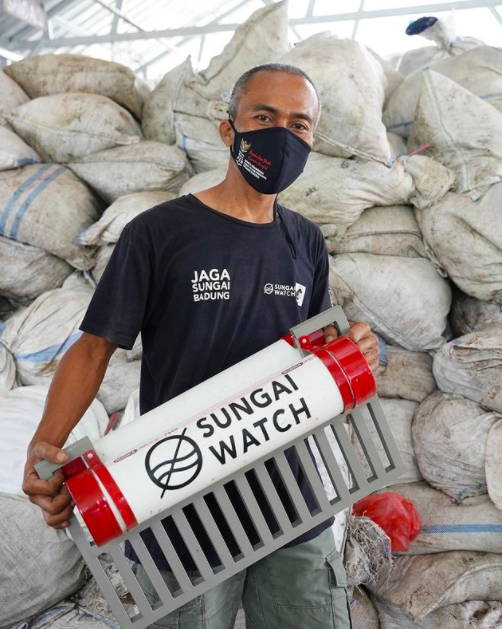 You may ask - what happens to the waste flip flops that get processed at Sungai Watch? We may just have something up our sleeve, stay tuned for more info. Additionally if you are in Indonesia and have any old flip flops of any brand feel free to drop them off or send them to us at our store location in Canggu, Bali, where we collect them to be processed at Sungai Watch.
For the next week 10% of any purchase at Indosole.com goes to help Sungai Watch in their massive cleanup effort at the Bali Mangroves and on the 100 plus rivers and waterways that are surging with trash during this strong rainy season in Bali.